DANGERS OF GUM DISEASE AND HOW IT AFFECTS YOU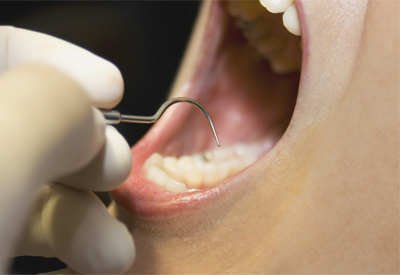 There are already millions of germs living in your mouth. But if you have gum disease, the open wounds in your gums will let bacteria enter into the bloodstream and circulate throughout your body. Some bacteria that enter the bloodstream through infected gums may end up relocating to other parts of the body and infect in your organs or  create a host of other health problems.
Dr. Boyajian  offers a full range of holistic dental care services for patients who may have been diagnosed with gum disease. If you are showing some of the symptoms of gum disease or are concerned about your oral health, come in for a consultation to determine whether you need gum disease treatment.
LINK BETWEEN GUM DISEASE AND HEALTH PROBLEMS

There is still a lot of research being done to determine whether there is a definitive link between periodontal disease and other systemic illnesses. Many of the results are still inconclusive, but there is a significant amount of research that shows a link between periodontal disease and health problems such as heart disease, respiratory disease, head and neck cancer, ischemic stroke, kidney disease, diabetes, and even an increased risk of pre-term delivery.
Gum disease in Westchester, CA is also the leading cause of tooth loss for the majority of adults in the United States. However, losing your teeth is not the only danger of periodontal disease. Infections in your mouth could release toxins throughout the body via blood vessels connecting to the mouth. This can cause a variety of both short-term and long-term health-related issues.