WHY SHOULD YOU CHOOSE LANAP?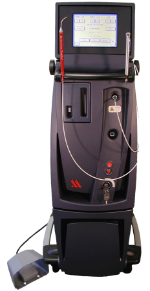 •  24 Hour Recovery Time with Minimal Discomfort
•  98% of Laser Treated Patients Remain Stable After Five Years
•  Greater Predictability for Reattachment of Gum Tissue and Bone Regeneration
•  Reduced Risk of Infection
•  Decreased Sensitivity and Less Bleeding
•  Little to No Gum Recession
VIEW WHOOPI'S GUM DISEASE EXPERIENCE
FREQUENTLY ASKED QUESTIONS ABOUT GUM DISEASE TREATMENT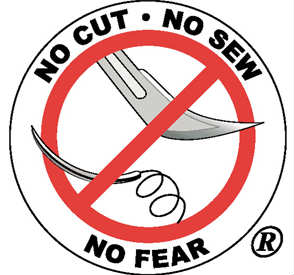 For gum disease treatment in Westchester, CA, talk to Dr. Glenn Sperbeck about gum surgery alternative options with dental lasers. Dr. Sperbeck is trained and licensed in the Laser Assisted New Attachment Procedure (LANAP®), and this offers many benefits to patients who need to be treated for periodontal disease. This page provides answers to frequently-asked questions about laser gum surgery and may help you make the most informed decisions about your gum disease treatment:
Q: WHAT IS THE DIFFERENCE BETWEEN PERIODONTAL DISEASE AND GUM DISEASE?
A: Periodontal disease is an advanced form of gum disease and can evolve to advanced periodontal disease if left untreated. It is defined as an infection of the gums, which starts out as plaque that builds up around the teeth, hardens, and creates tartar. This substance acts as a breeding ground for bacteria. Laser gum surgery removes this buildup and helps restore your mouth to a better state of health.
Q: WHAT IS THE LEAST PAINFUL WAY TO BE TREATED FOR GUM DISEASE OR PERIODONTAL DISEASE?
A: Gum disease treatment with a laser is far less painful than traditional methods. Dr. Sperbeck is trained and licensed to treat gum disease or periodontal disease with LANAP®. This gum surgery alternative is a minimally-invasive procedure.
Q: WHAT ARE SOME OF THE BENEFITS OF THIS GUM SURGERY ALTERNATIVE?
A: We have found that laser treatment promotes faster healing of the tissues because it is a minimally-invasive procedure. With LANAP®, we do not need to cut away the gums, a practice that often leads to gum recession. Laser treatment can actually help save your teeth and promote bone regeneration around the teeth.
Q: HOW CAN I BE CONFIDENT THAT LASER TREATMENT IS SAFE?
A: The PerioLase® MP-7™ has been cleared by the FDA and is backed by numerous studies and human histology research that shows its safety and effectiveness for reengineering the gums. Dr. Sperbeck is fully trained, qualified, and licensed to offer this professional gum surgery alternative to patients.
Q; HOW DO I KNOW IF LASER TREATMENT IS RIGHT FOR ME?
A: If you are worried about the health of your gums, contact Dr. Sperbeck for a consultation. He will discuss all of the options available for treating gum disease and will help you make the right decision with your treatment plan.