MAINTAIN A HEALTHY MOUTH, HEALTHY BODY THROUGH ORAL HYGIENE
Caring Of Your Teeth
Taking good care of your mouth does more than help you maintain that beautiful bright and white smile. Having a healthy mouth also means you can enjoy better overall health in Westchester, CA. Several studies have shown that people with good oral hygiene tend to also have good overall health, because they can lower their risk of developing systemic disease and other health problems that are a result of an oral infection.
Where To Go
Dr. A. J. Boyajian  is committed to helping you achieve optimal oral health and offers a full range of holistic dental care services. Here is a closer look at some potential links between oral health and your overall health: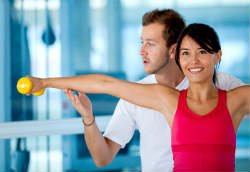 PANCREATIC CANCER AND HEART DISEASE

Recent studies have linked good oral hygiene with better overall health. Maintaining good oral hygiene and a healthy mouth can reduce your risk of developing many serious diseases such as heart disease and pancreatic cancer. Inflammation caused by gingivitis and periodontal disease has been linked to both of these diseases. When bacteria that thrives in the mouth travels to other parts of the body, it can cause infection or worsen existing infections in different parts of the body, including the lungs and the joints.
MEMORY

According to a study published in the Journal of Neurology, Neurosurgery, and Psychiatry, keeping your gums healthy can improve your memory. The study found that adults with gingivitis performed worse on tests of memory and cognitive skills than those that did not. Adults with gum disease were more likely to perform poorly on tests of delayed verbal recall and subtraction, skills that we use every day.
DIABETES
Since diabetes can render you less able to fight off an infection, gum disease can be especially problematic. Some experts have linked uncontrolled diabetes with gum disease, suggesting that untreated periodontal disease can make it more difficult to control blood sugar levels. Having a healthy mouth helps improve your overall health and makes it easier to control diabetes. A holistic dental care and overall wellness approach may be particularly valuable for diabetic patients.
PRE-TERM DELIVERY AND LOW BIRTH WEIGHT BABIES

Some research shows a link between gum disease and pre-term, low-birthweight infants. Since 1 in 8 babies is born prematurely, gum disease prevention is a high priority! Maintaining good oral health can prevent premature delivery. Talk to Dr. Sperbeck about prenatal care services and treatments, and tips on optimal oral health and hygiene for a healthy pregnancy.
OPTIMAL ORAL HEALTH AND OVERALL HEALTH IN CHILDHOOD

It is never too early to start teaching children how to take care of their teeth and gums and use proper brushing and flossing techniques every single day. Healthy habits learned in childhood will pay off in adulthood. Remember that you are a role model for your kids, so you need to show them how your own good oral hygiene habits and the priority of visiting the dentist regularly. Since Dr. Sperbeck uses a holistic dental care approach for all patients, he can create a custom treatment plan for your child to achieve optimal oral health and better overall health.
Looking for a dentist in West Los Angeles that offers holistic dental care services? Schedule your consultation with Dr. Sperbeck today!