GUM DISEASE STAGES AND THE PROPER BRUSHING TECHNIQUE
Using the proper brushing technique and flossing your teeth regularly is essential for avoiding gum disease. Statistics show that an estimated 75 percent of Americans have some form of gum disease which can be linked to serious health complications and cause several dental problems. Using the proper brushing technique can reduce some of the risks gum disease places on your overall health. Dr. A. J. Boyajian offers the highest quality laser treatment for all stages of gum disease.
STAGES OF GUM DISEASE
The three main stages of gum disease are as follows: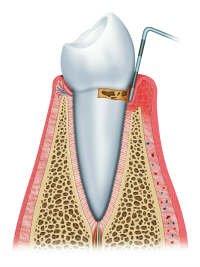 STAGE 1: GINGIVITIS
Gingivitis is the earliest stage of gum disease and occurs when plaque builds up around the gum line and causes inflammation of the gums. If you do not use the proper brushing technique or neglect to floss regularly, plaque will build up and trap bacteria around the teeth. If you have gingivitis, your gums may appear very red and swollen. You might also experience bleeding when you brush and floss your teeth. At this stage gingivitis can still be treated and reversed since the bone and fibers that hold the teeth in place have not yet been affected.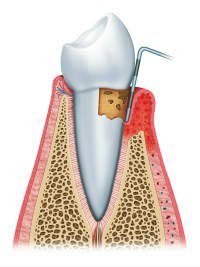 STAGE 2: PERIODONTITIS
When gingivitis is left untreated, it develops into a condition known as periodontitis. At this stage the bacteria have started to break down the bone and fibers that hold your teeth in place. Deep pockets may have formed around the teeth where food, plaque, and bacteria become trapped. Your gums will start to recede and form gaps between the teeth. You need immediate treatment to prevent further damage and tooth loss.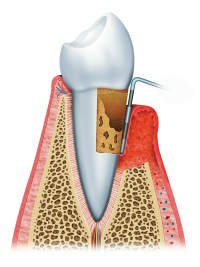 STAGE 3: ADVANCED PERIODONTITIS
When periodontitis is left untreated, it will become advanced periodontitis. The bacteria will spread and continue to destroy the connective tissues and bones that support the teeth. Any pockets that formed in the previous stage will have become much deeper, and your teeth might start to shift and loosen. Any teeth that have moved will affect your bite. At this stage, your teeth can only be saved with more aggressive treatment.
Want to learn more about proper brushing technique and gum disease prevention? Call our office for your
consultation
 in Westchester, CA today!