HOLISTIC DENTISTRY BENEFITS BODY'S OVERALL HEALTH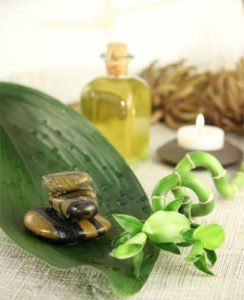 Holistic healthcare is the examination of the patient as a whole, not just his or her oral care. We believe that the body is one system that, in order to function properly, needs attention as a whole. For example, issues with your gums may be causing issues controlling your diabetes. Holistic care focuses on the benefits of treating the whole body.
REASONS TO CHOOSE HOLISTIC DENTISTRY IN WESTCHESTER, CA

WE USE BIOCOMPATIBLE MATERIALS
Many dental treatments typically use toxic materials. However, we believe that you should not add any more toxic chemicals to your body than you are already exposed to on a daily basis. Instead, we use new, biocompatible materials that do not cause many of the issues that traditional materials cause. Biocompatible materials are used in fillings, crowns, and orthodontics.
WE PRACTICE SAFE MERCURY REMOVAL

We do not use or advocate fillings made of mercury because of its potent toxicity, but we do remove these fillings and replace them with biocompatible materials. However, we are aware that it is important to take special measures to remove mercury fillings so that you do not breathe in or swallow any mercury during the procedure. This requires a particular protocol that Dr. Sperbeck is trained to follow. We utilize many special precautions to keep you and the rest of the office as safe as possible during the procedure.
WE STRESS EDUCATION

We know that the most important part of holistic care is your understanding and education about your body and oral health. We believe in teaching our patients about the benefits of a healthy diet, ingredients to avoid, and organic alternatives for your dental care. We know that by living a more balanced lifestyle, your overall oral and physical health will improve!