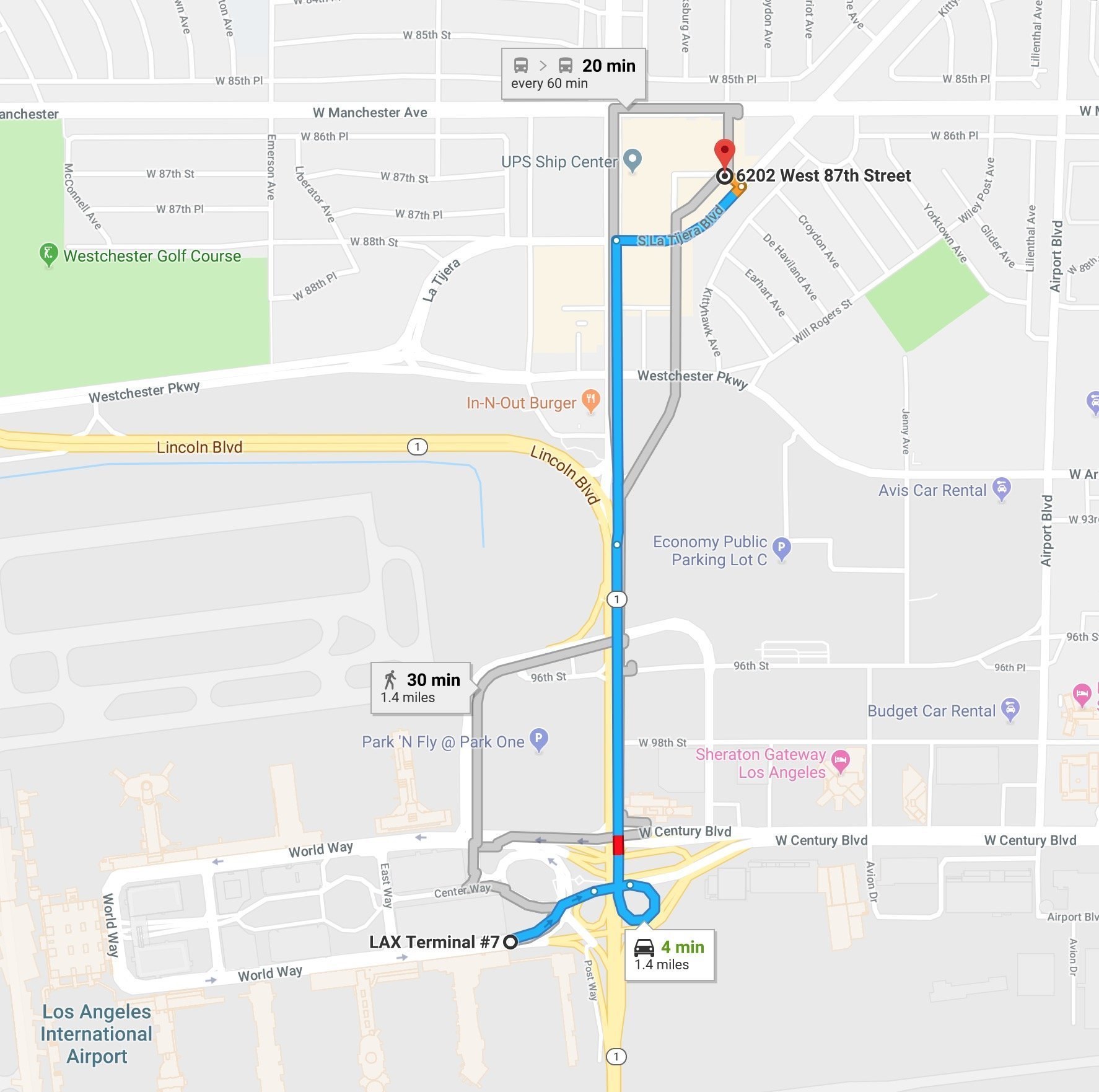 If you are traveling at LAX and require urgent dental treatment before a flight. Call nearby LAX Dentist office 310 670 6944 immediately.
We open at 7 am. Located only 1.2 miles from LAX. Full professional dental practice and staff to relieve your emergency tooth pain before your flight.
Call us at 310 670 6944 and see us immediately if you're experiencing any of the following dental emergencies whilst at LAX:
Broken tooth Loose tooth or Crown   Debilitating tooth pain
Painful cavity Bleeding, painful and/or swollen gums
Foreign object stuck between teeth
Lost Filling Broken Braces
We are located 1.2 miles North from LAX terminal loop exit a Quick 5-minute Uber or Taxi drive from ALL LAX Terminals.
If you have a dental emergency whilst at LAX we have two treatment rooms. To provide immediate relief and treatment before a flight. See us before you board, you shouldn't have to be in pain the entire flight.
Our Hours are 7 am to 4pm
Call our office at 310 670 6944
Ask your Taxi / Uber Driver to take you to
6206 West 87th Street
Westchester, CA 90045
Our Front Door is Black
Flying causes tooth pain for the same reason it might cause you ear pain: the air in your body is trying to adjust to the air pressure inside the plane, which changes frequently as you ascend and descend. … As the pressure in the plane builds, the pressure in your teeth builds, causing pain.
It is completely safe to travel or fly, even immediately after surgery. Airplanes have pressurized cabins therefore flying will not cause further bleeding.
For Emergency work we accept Credit Cards only, No insurance.
WE ARE HERE TO HELP WITH YOUR LAX DENTAL EMERGENCY
Some of the ways we can help resolve your LAX dental emergency efficiently and effectively include:
Immediate appointments available for patients experiencing pain close to LAX.
A range of sedation options to guarantee your comfort during treatment.
Modern and up-to-date technology.
There are URGENT Care and Hospitals near LAX that provide 24 Hr Medical Care but not complete dentistry care.